Game Info

Game

Title:

Dengeki Bunko: Fighting Climax IGNITION

Original Title:
電撃文庫 FIGHTING CLIMAX IGNITION
Platform:

PlayStation Vita (PS Vita)

Release Date:
December 17, 2015
Genre:
2D, Anime, Fighting
Publisher:
Ecole Software, FRENCH-BREAD, SEGA
Region:

Japan

(NTSC-J)
Languages:
English Patched, Japanese
Dump Type:
NoNpDrm
Game ID:
PCSG00758
Unpacked Size:
1.20 GB
Users Score:
Description:
Dengeki Bunko: Fighting Climax IGNITION is a 2D/Anime/Fighting game published by Ecole Software, FRENCH-BREAD, SEGA released on December 17, 2015 for the PlayStation Vita.
*What's translated:
All menu screens
Character selection screen
Character profile description
In-fight portrait names
Profile names and logos
Stages
Victory screen
Music gallery
Voice samples
Illustration names
*What's not translated:
Story mode
Light novel samples
______________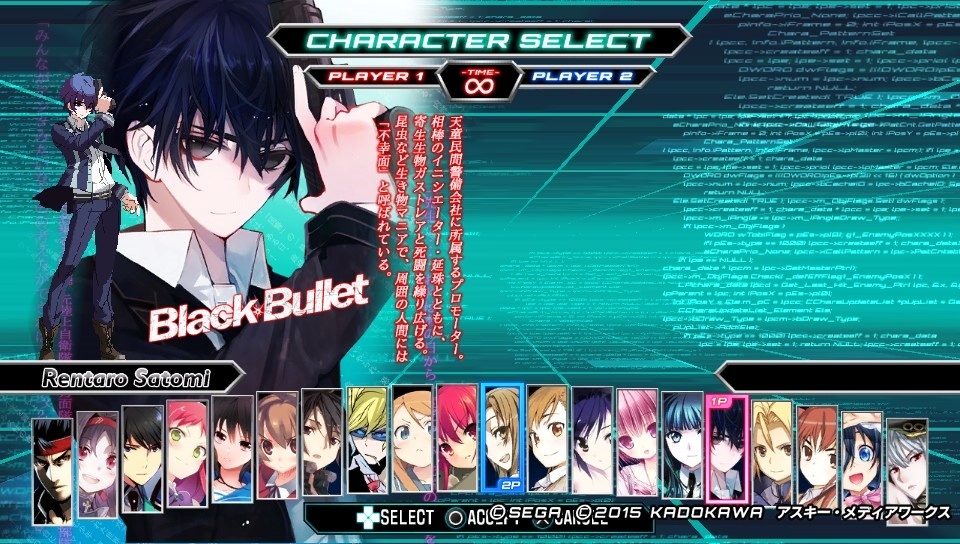 **Steps for Installation**  (by mikhaelcool7)
You need latest ver. of repatch plugin for this to work! 
1. Just drag & drop the app, patch, reAddcont folders to "ux0".

2. Make a new folder in your Vita's repatch folder and rename it to the game's ID "PCSG00758" (if you don't have a repatch folder, make one).
3. Place all the contents of the "repatch" folder which I provided in there.
4. Transfer the two text files from the "DLC Unlock" folder to                                "ux0:app/PCSG00758/System/" (overwrite if you are prompted to do so).
5. Refresh LiveArea & play ~
______________
*Credits: Androul
*Source: https://gbatemp.net/threads/release-dengeki-bunko-fighting-climax-ignition-translation.446525/
Screenshots:
Dengeki Bunko: Fighting Climax IGNITION PSVita Download
Download Size:
1.20 GB
Solve Captcha to see links and eventual Password.
Use latest Winrar to extract the first part and get the iso/rom.
There is no Vita emulator.
You can only use this with a hacked Vita.